---
Limited Release Large Prints
This limited release print run of our exclusive collection includes six special, hand selected pieces from the Island Breeze of Mackinac collection. Featuring the amazing artwork of Randall Higdon, Candice Tucker and Maria Deely.
These large scale prints are printed at 20" x 24", proudly printed on the highest quality Giclée archival-quality lightfast paper. The limited print release on these means limited availability on each of the six pieces and once they're gone, they're gone forever.
This special release lasts for one year or until the limit has been reached for the release on each individual piece in the collection. We will never be printing these again at this size, so seize the chance to own one of these beautiful pieces in large-scale format while you can.
Shop The Special Prints Now
---
Island Breeze Of Mackinac Art is here to provide an exclusive chance to purchase original art prints from local Michigan artists of the Island Of Mackinac. These pieces cannot be bought anywhere else in the world; They make the perfect exclusive gifts. The fine art pieces featured on this website aren't available anywhere else besides in the store on Mackinac Island.

These prints give you the chance to adorn your wall with the memories of your trip and spark a conversation of your experiences on Mackinac Island. These fine art pieces are exclusive to only Island Breeze Of Mackinac and aren't available anywhere else online.

All art is printed on Giclée, archival-quality paper; Giclée is a fine art digital printing process combining pigment based inks with high quality archival quality paper to achieve an inkjet print of superior archival quality, light fastness and stability. All printing is done at Sault Realism by Kathy Dowd.
All web design work and shipping is designed and handled by Jarrod Vandenberg; A freelance graphic designer, artist and watercolor painter and paint maker. Check out his portfolio to inquire about your next logo, branding or site.
---
Shop The New 2023-2024 Collection
This season we're proud to bring new two new additions from Maria Deely, one from Karen Alley Williams and one from Jarrod Vandenberg. We're also very pleased to announce a new artist and eight new watercolor works from Carol Gillette. These loose but detail infused pieces are like nothing we have in our collection to date and we're excited to bring them to you and yours. Browse the entire 2023-2024 collection now.
Shop Now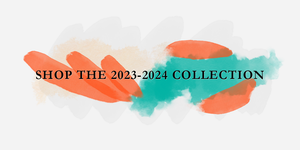 ---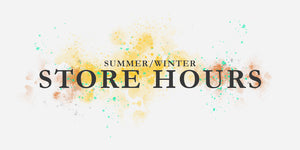 Summer and Winter Season
The Gallery on Mackinac Island is open from Late April through Late September, closing for the Michigan winter months of October through March. We urge you to come visit us during the open season and lilac filled days and shop our online store for the perfect winter gifts. The online store is open 365 days a year!
---
Island Breeze Of Mackinac
Main,
Mackinac Island, MI 49757
April-Sept: Open For The Summer
Sept-April: Closed For The Winter